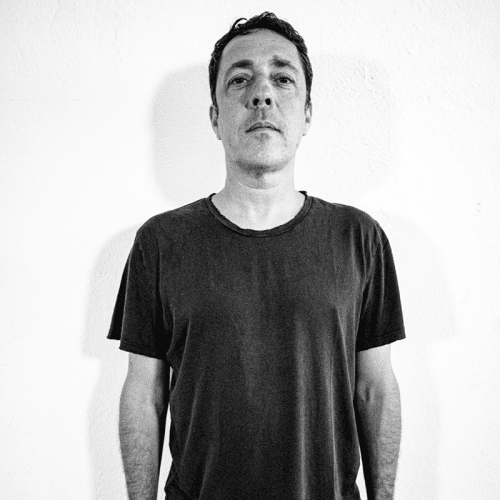 Dan Ghenacia has been touring the globe for the past two decades, spreading good vibes at every opportunity and bringing his distinct touch to every set. Dan is also one third of Apollonia, the 'supergroup' centred around a unique back-to-back-to-back concept. Dan Ghenacia epitomises the true spirit of electronic music and club culture.
After discovering house and techno in the early nineties, Dan immersed himself in the Paris rave scene. His love affair with music was solidified when he spent a year in San Diego, California in his early twenties, soaking up West Coast house and psychedelia through his key inspiration – Mark E Quark. After 12 months Dan returned to Paris and opened his own store Traffic Records. This allowed him to import and showcase the sound he discovered in California and he was soon DJing at various spots around the French capital, quickly making a name for himself.
In 2002 he took things international and began playing at DC10 in Ibiza, becoming a resident in 2004 of Circoloco parties. Dan also lives in Ibiza throughout the summer, which has led to him building a deep relationship with the mystical island.
For a couple years now, Dan moved his music studio to Boa Lab Gallery in Lisbon and started collaborating with visual artists by making the sound design for exhibitions. His main focus has been on the Alpha Wave Experience and his passion for art and ambient music drove him to create the music duo with Tolga Fidan "Art of Wave" and in 2021 a new Label called AWEED (Alpha Wave Experience Electronica and Dub). This encompasses his dance music DNA as well as all the ambient and eccletic sounds that are part of the Alpha Wave Experience.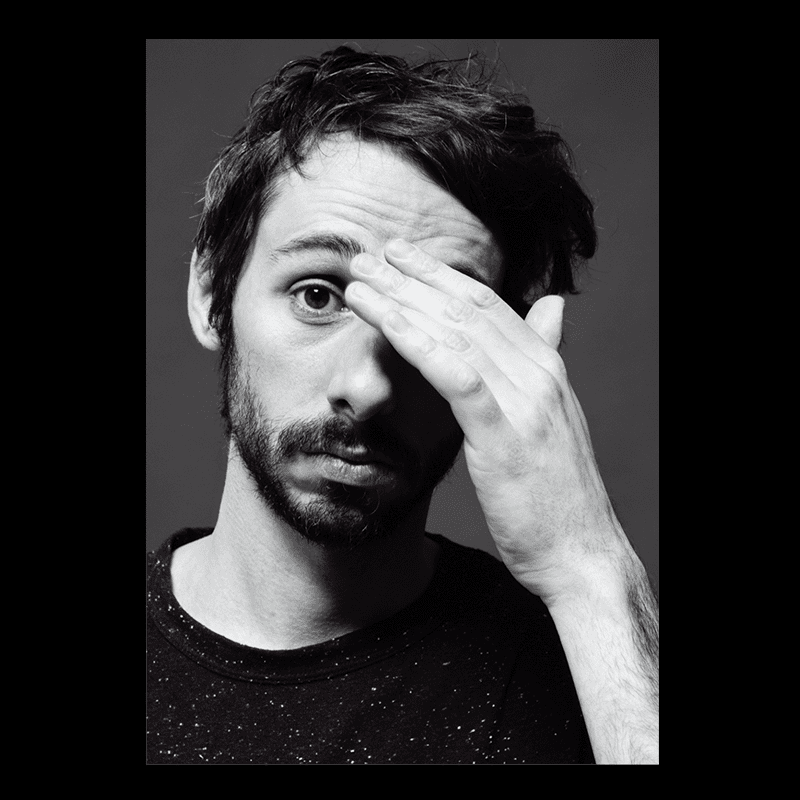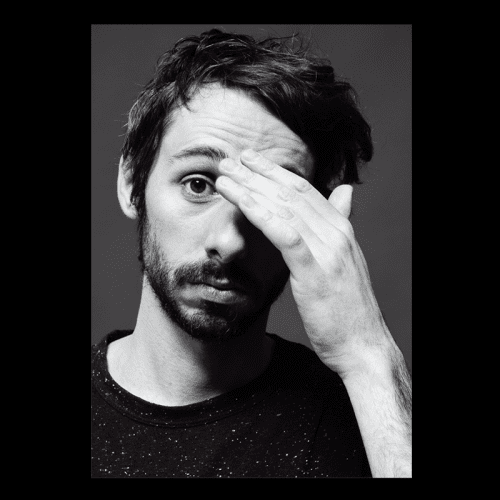 Born and raised in Istanbul, Turkish-French producer Tolga Fidan's starting musical influences ranged from experimental rock to hip-hop.
Early on he relocated to London to pursue photography and video arts studies at the University of the Arts London. The artistic mediums and passion then shifted towards electronic music, as Tolga began producing upon the discovery of Warp Records and being fully immersed in the UK music scene.
At just age 25, he released his first record under the label "Vakant" which caught the attention of big names, including Sven Vath. After this instant praise, Tolga began touring extensively all over the world and started his own label TFR.
From 2006 onwards, he has been steadily releasing a wide spectrum of electronic music and has been in the last year focusing, with Dan Ghenacia, on their multidisciplinary art project The Alpha Wave Experience. As their other project, named as sound design duo Art Of Wave, they have already collaborated with several artists for the sound design for specific pieces in world-wide exhibitions (artists include Ana Popescu, Matthieu Chavarin, Andres Ciconne and more).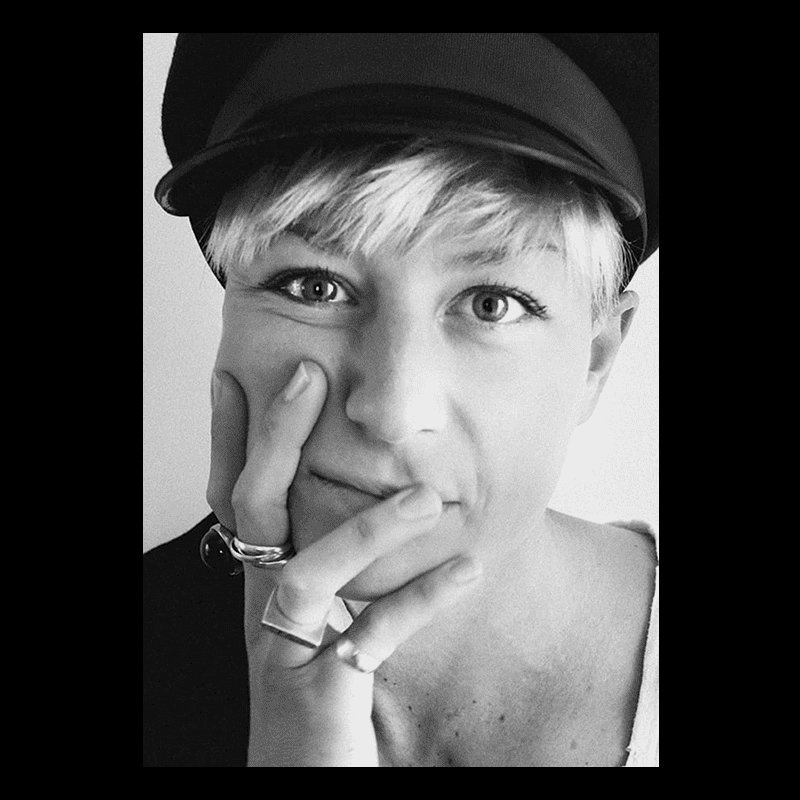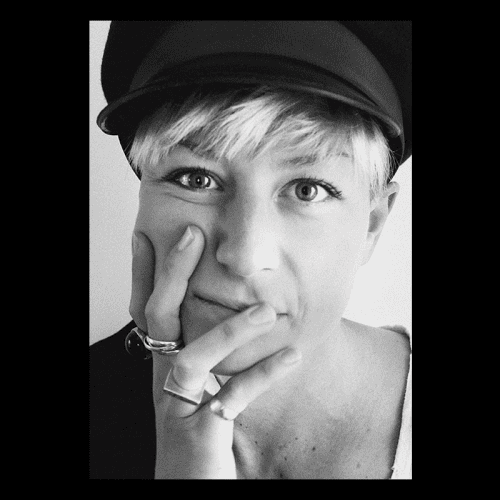 Raised in South Africa, in a cradle of wild dreams, by an artist and engineer duo equipped Anine with the perfect balance of creativity, logic, and imagination needed to take ideas and transform them into tangible and unique objects.
Through her career in industrial design she developed a rare sensibility to understand what inspires imagination and dived deeper into the source by working as a toy designer for five years. Instilled with a strong desire to colour other childhood dreams she became Inventor and imagineer best known for co-inventing Nimuno loops aka Lego Tape in 2017 which was subsequently Nominated for the Beazley Design of the Year Award in 2018 and Toy of the Year Award in 2019.
Following this path of exploration and a desire to grow imagination led her to relocate to Lisbon in 2020 to pursue a career more focused on art and the design and creation of unique objects. From creating toys for kids the next logical step was to create wonderful objects that would inspire dreams in adults – after all why should kids have all the fun ?
Her work has most notably been featured in Time Magazine, DesignBoom, Wallpaper and Gizmodo to mention a few.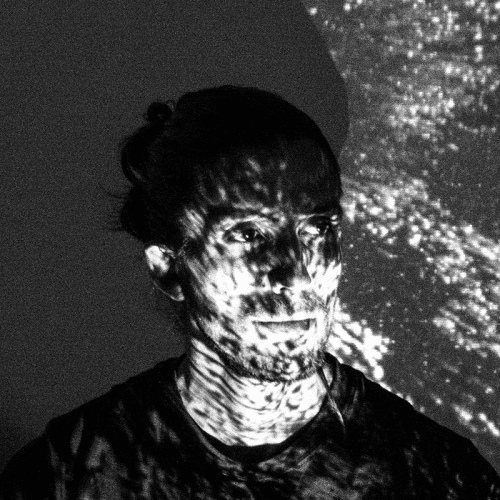 Dimitri Thouzery is a new media artist, interactive and immersive experience designer. He has been working in the field of art and design for over a decade and since 2017 he has been going deeper into the world of new media art.
He likes to explore new ways for interactivity, using various sensors and databases to create new user experiences. He sees in these new systems a way for the user to connect to something universal and to question reality.
One of his most recent and iconic NFT collections is "Moments". Each Moment is a picture taken at the exact same moment of a generative system using looping noises functions moving instanced cubes on a uv-map. The system is using variations on 6 different parameters (or group of parameters) to generate 1350 unique artworks. Each possible combination of parameters are taken.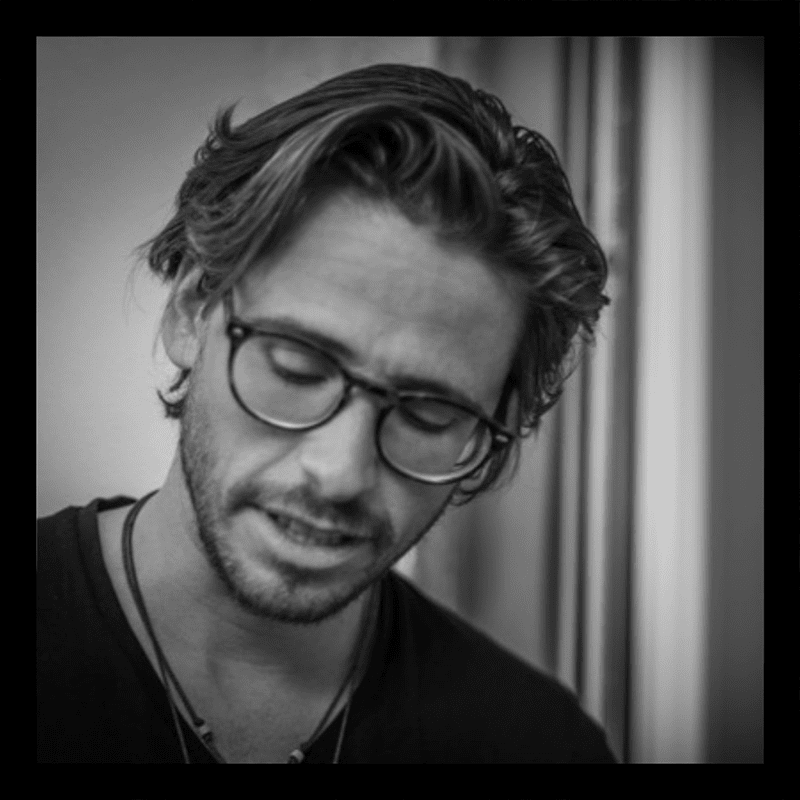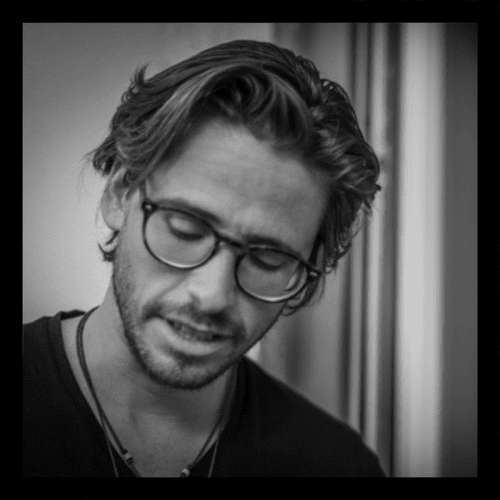 Francisco is a trained psychologist with a master's degree in neurosciences very focused from early times on the study of brain frequencies and how sound, visuals and light can influence these frequencies to better understand the psychophysics of music and visual art and its influence on psychophysiological states. As a clinical psychologist he focused himself in applying his research in the field of clinical Neurofeedback and multi-sensory immersive therapies.
MuArts (www.muarts.tech) a brain-computer-interaction start-up specialised in developing software and hardware to connect brain-computer-interaction and interactive arts; The festival TRANS-LATE (www.trans-late.tech) a transmedia and audio-visual interactive festival for mental-health transformation and wellbeing; MuHealth: a Multi-Sensory Immersive Well-being Hub that combines ancient healing traditions and biometric and big-data technology;
Francisco has a bachelors in Psychology and a MSc in Neuroscience from King's College London and 3 years of research in the Neuropsychophysiology Lab of the University of Porto and 5 years of clinical Neurofeedback practice at Neurobios – Neuroscience Institute (www.neurobios.org).
Francisco is also being invited to numerous keynote speakers and conferences like TEDxPorto 2016; BoomFestival 2016; Culturgest; RE:LOGIA 2019 – Art+Sci+Tech; SXSW Satellite; Abbey Road Studios 2018; WebSummit SAP 2019; Tech Open Air 2019; Rock in Rio Innovation Week 2018; Fashion Tech NYC 2018; Farfetch 2016. Francisco has also won many international prices like the Global Hack for Covid – Mental Health Track 2019; Think Big UPC 2018; OT/WT Innovation World Cup 2018 and KTH Stockholm Innovation Award 2018.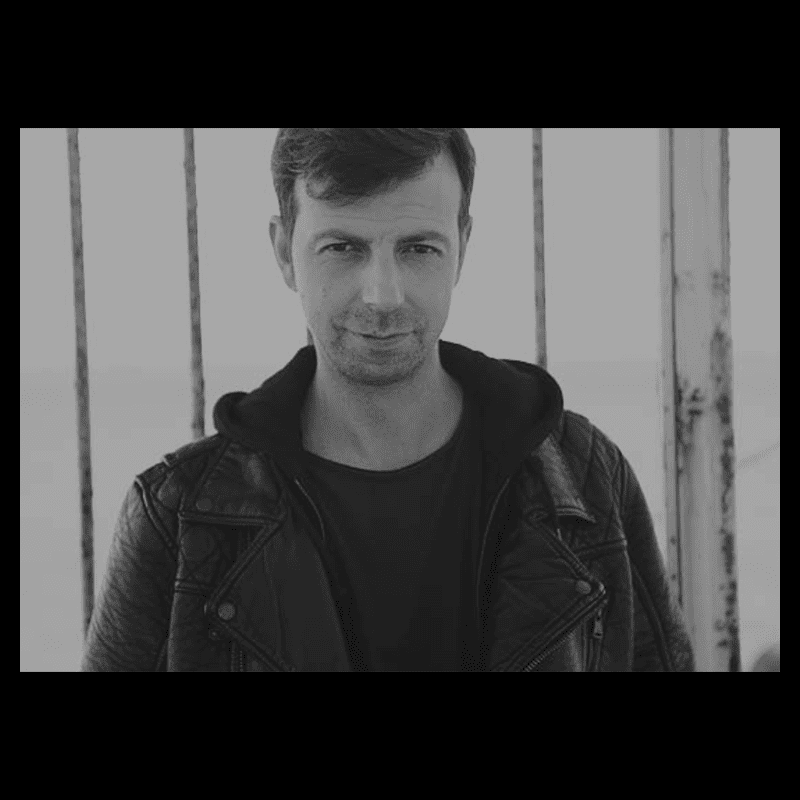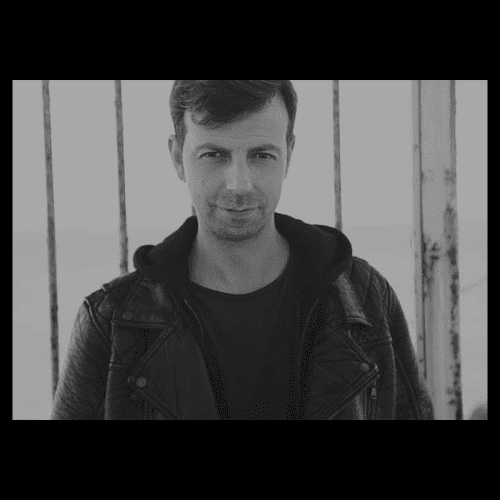 Javier Ferrer is a music producer, sound engineer & CEO of Metrica Recording Studio. Originally from the island of Ibiza, Javier grew up in the epicentre of electronic music which meant that he was surrounded by music in all its forms from an early age. All of this served as inspiration for him to get into the world of musical creation.
Aurélien Caoudal also known as BLINKERMAN is a Parisian born in the late 80's. Blinkerman lives in Los Angeles and Lisboa where he explores the interplay of the light trough his acute vision in photography.
Blinkerman 's visions contains as much creative power as it does immediate reflection, resulting in a collection of wild and sharp images, his first exhibition ALINHAMENTO is a statement of the last 13 years of his work.
His work has been also published in Whitewall Art, Vanity Fair France, Vogue France, l'Officiel Paris and many others.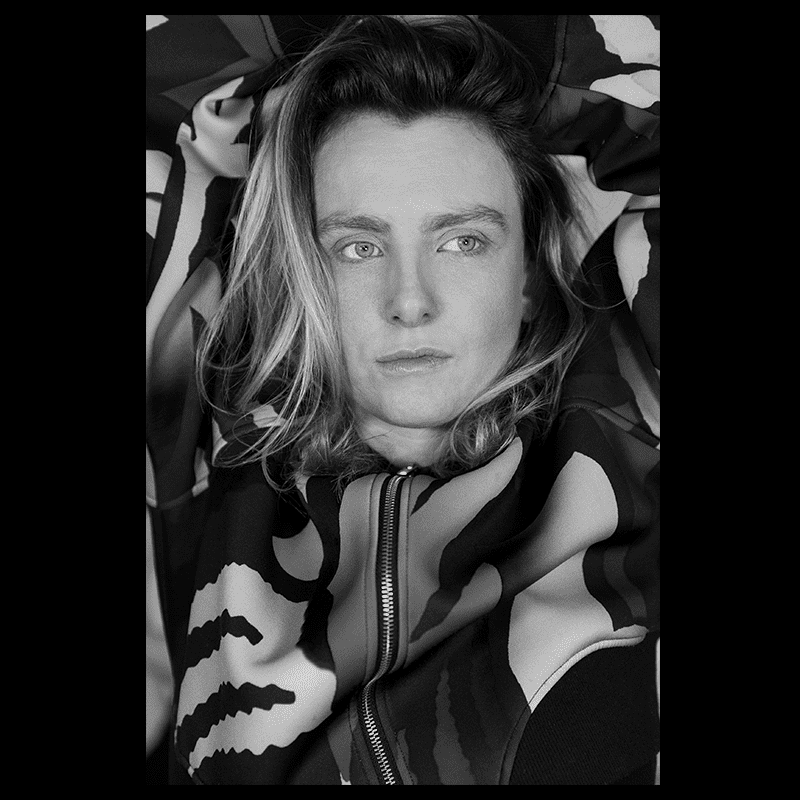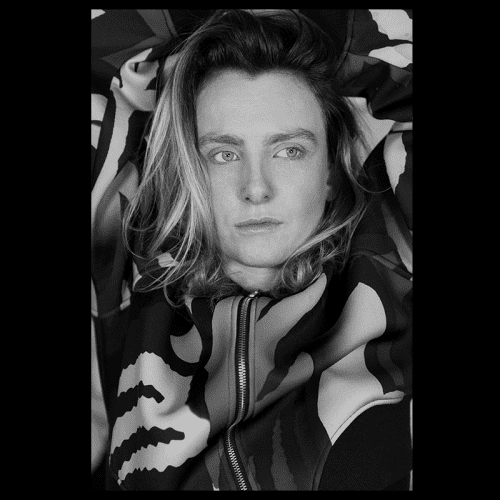 Anne-Claire Gambet aka. Gambette is a French designer and art director based between Berlin and Paris. Her colourful and imaginary world comes true through many different mediums such as animation, illustration, mural paintings, photography, graphic design, set design, objects design, ceramics, textile…
She also created her brand of nail designed stickers, alfa.K, in 2013. With this project, she collaborated with many artists and designers to design nail polish stickers: Yazbukey, Camille Walala, Leslie David, Nails by Mei, Diamonds crew (Berlin), Saeio, Clint176, Exot, among others…
Clients list: Hotel Costes – Printemps Haussmann – Cartier – Dior – Yves Saint Laurent – Grazia – Colette – The Nail Spa (Dubai) – Rayban – Kure Bazaar – Nailmatic – Happy Shop (Berlin) -Dailymotion – Who's Next Paris – Delphine Delafon – Here We Can – alfa.K – SolAsylum – Mairie de Paris – Sundae – Atelier Ismérie…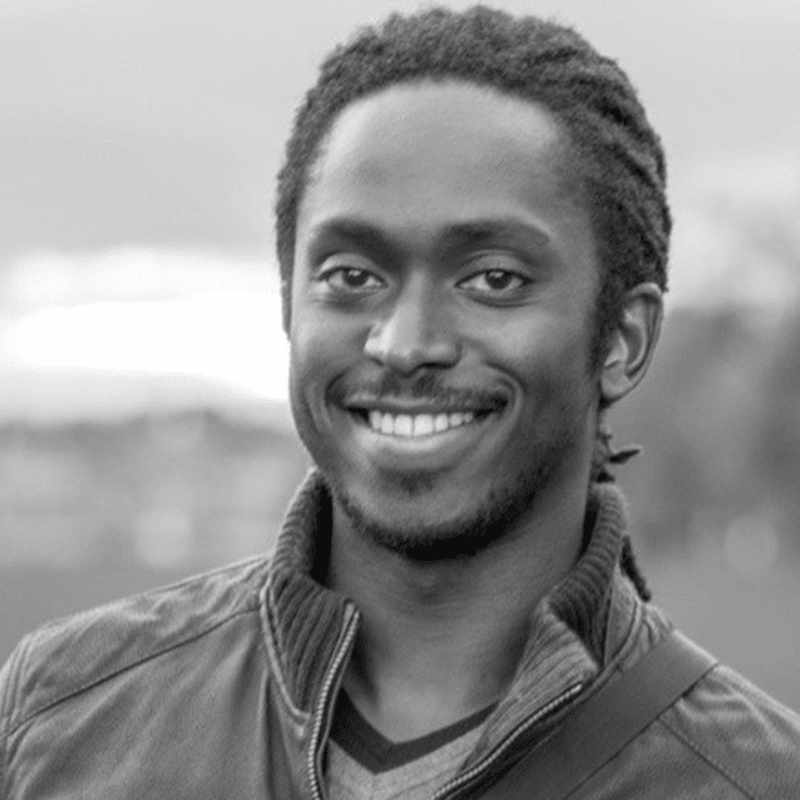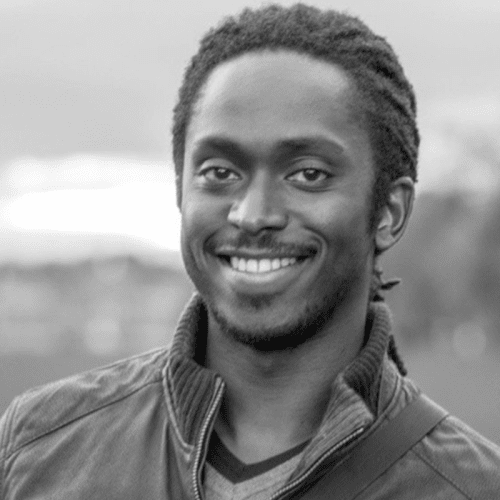 A lifelong 3D Graphic Designer with a history of working in many types of media. His talent in creative solutions and hunger for innovative tech has led him to work with the biggest known brands in advertising. As well as established international Artists. He started his career creating Computer Generated Art, which then evolved into art for both Virtual and Augmented Reality. And now merging the virtual with the physical world using projection mapping and programmable lighting.